Genstat Summer School 2019
– Practical statistics in Genstat for Biological Scientists –

OVERVIEW
This Summer School brings together biologists, statisticians, geneticists and students actively engaged in applying modern tools in Genstat to improve statistical data analysis. We have successfully organized several international seminars on statistical data analysis for our users and public participants from various industries including business, public authorities, research centres and universities across the world. This Summer School will give participants an opportunity to gain more knowledge and to share their insight and experiences amongst other participants. The invited professor is a well-known statistical consultant and researcher who leads the development of Genstat, originally at Rothamsted and now at VSNi. Each participant will receive a Genstat licence for 3 months to continue using after the Summer School.
This Summer School provides scholarships for outstanding students. Each successful student receives a 5200 CNY (740 USD) discount towards the training fee. VSN China is responsible for the scholarship organization and application. Please download an application form and send it to China@vsni.co.uk before 28th June, 2019.
Download Scholarship Application Form
---
WHEN & WHERE
7th – 9th August 2019
Venue: Conference room No.10, Holiday Inn Beijing Temple of Heaven Hotel.
Location: No. 1 Ding An Dong Li, 3rd South Ring Road, Beijing, China. Map
---
COURSE OUTLINE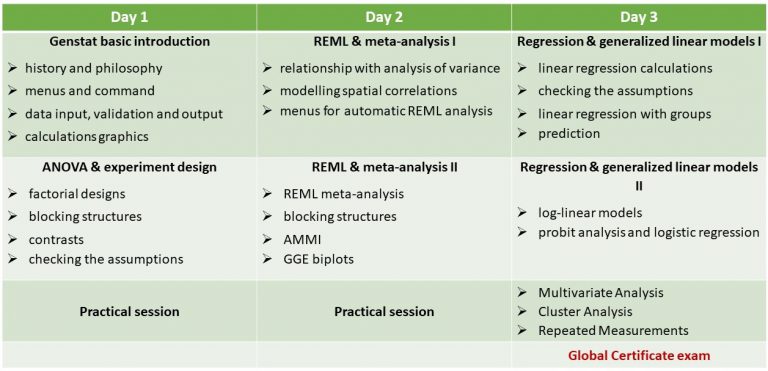 ** Programme is subject to change **
---
TRAINER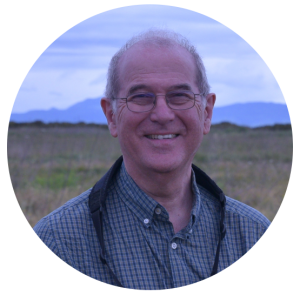 Dr. Roger Payne
Chief Science and Technology Officer
Click here for his CV
"Dear friends, Welcome and thank you for joining the Genstat Summer School 2019. I am very excited to share my 30-years of knowledge and experience at this upcoming workshop in China. Problems with your data?  Come and see how Genstat can help.

The whole VSN team has worked enthusiastically to ensure that your learning experience is as enjoyable and rewarding as possible.

I am looking forward to seeing you in this global Genstat community event.

See you soon."

– Roger –
---
PACKAGE & PRICING
PACKAGE
Plan A. Training
Plan B. Training + Global certificate LM
Plan C. Training + Global certificate LM + Genstat license for 1 year
PRICING

---
IMPORTANT DATE

---
PAYMENT
---
CONTACT US
Training Support Team
Email: china@vsni.co.uk
Tel: +86 (0)10 6268 0244
---
REGISTRATION
Way 1 Registration & Payment Form
Way 2 Register Online
Please fill in the following information and click submit to get more information
---
ACCOMMODATIONS
1.Holiday Inn Beijing Temple of Heaven
2. Homeinn Hotel (Beijing Temple of Heaven)
5 mins walking (350 m)
Reservation: Online
Phone: +86 10 6726 6668
3. 7Days Inn (Beijing Jingtai Railway station, Temple of Heaven)
5 mins walking (350 m)
Reservation: Online
Phone: +86 10 8781 0187
4. Holiday Inn Express Beijing Temple of Heaven
15 mins by car (5000 m)
Reservation: Online
Phone: +86 10 83157777
VSN (China) Co., Ltd.
Tel.: +86- 10- 62680244
Email: china@vsni.co.uk